Stormtrooper Dark Green Lenses for MR CE/EFX Helmets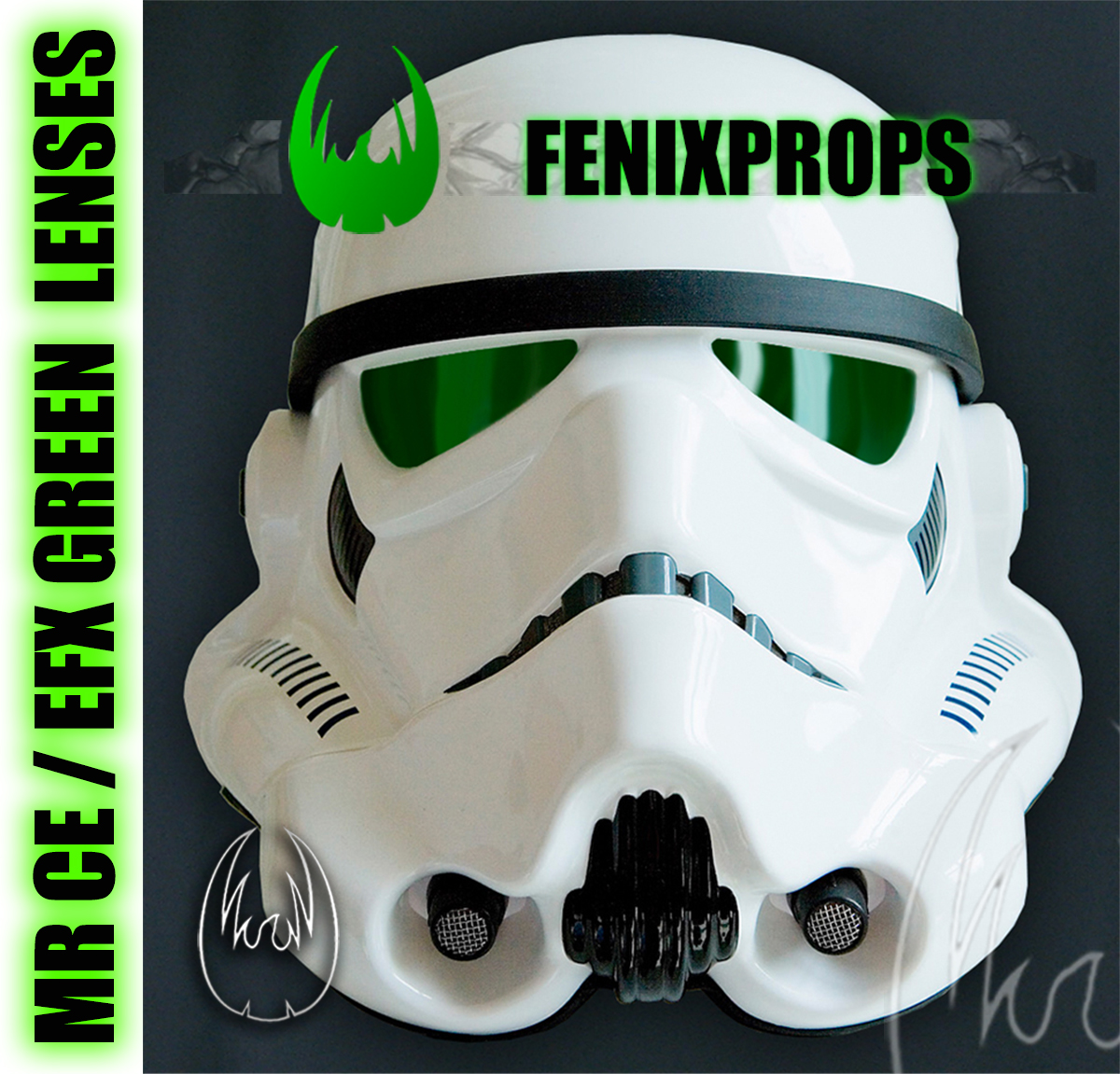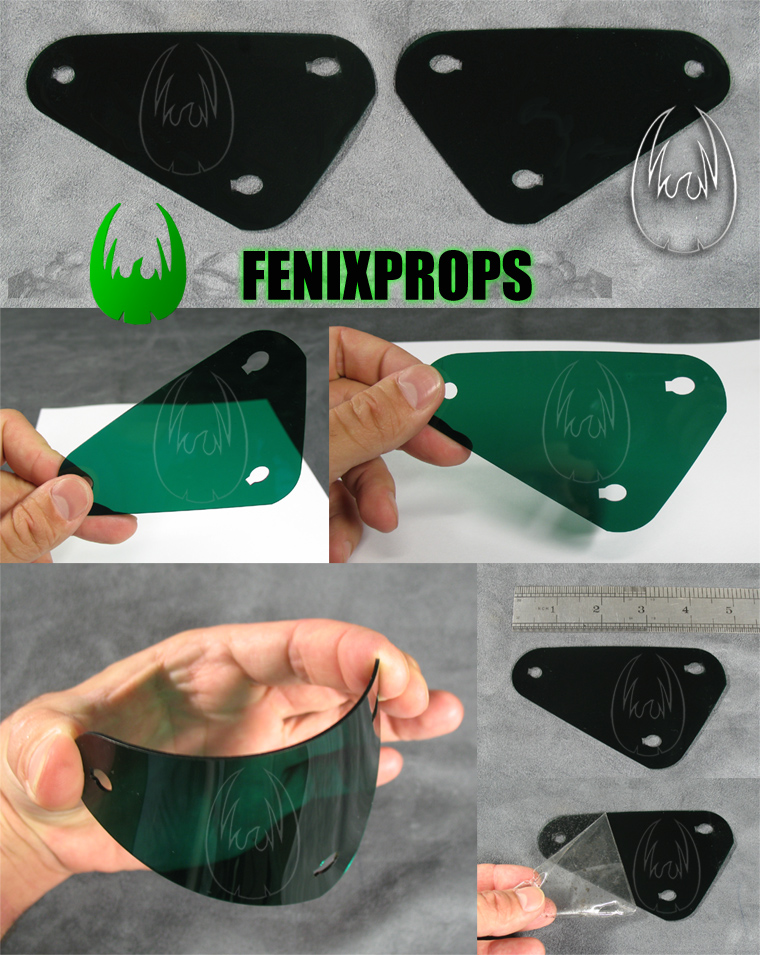 Made to measure
for a perfect fit
Free shipping
to America
Combined shipping
for lower costs
Premium
wool & leather
"Stormtrooper Dark Green Lenses replacement for MR CE / EFX Helmets"
Laser cut from 1mm dark green transparency acrylic. Each set Contains 2 (Two) Visors, one for each side.
Each lens has 3 fitting holes as the ones that comes in the helmet visors.
You will only have to take the 3 screws, replace the lenses and place back the screws.

- Ideal to replace your lenses -
- The lenses come with a protection sheet on both sides to insure that they will last in pristine conditions until you use it. The protection sheet is very easy to remove, simply take one end and pull to the other side!
-This len is very flexible so it will copy the inside shape of the helmet with no problem.
- A high quality acrylic is use to insure the correct and clear vision. You won´t have any distortion with it.
This are made to fit MR CE / EFX helmets.
We combine shipping. Buy more save more!
Need basic skills.
- Helmet not included in this listing, only one visor set -
If you have any questions feel free to mail me!
Will ship worldwide!!
NOTE: Please remember that international shipping´s takes time to arrive! Usually orders shipped within the time frame of 7 days after payment is received. Thanks in advance for your patient while waiting for your costume pieces
Not associated with LUCASFILM LTD. ™ or any LFL Ltd. ™ Film or Franchise. "Star Wars" is a registered trademark of LucasFilm Ltd. The Star Wars logo, characters, prop designs and names © LucasFilm Ltd. This document and related sites/products is not sponsored or endorsed by LucasFilm Ltd. or any of its affiliates. All © and ™ are property of their respected owners and are used here for comparative or descriptive purposes only.
We use premium materials such as wool and real leather (Napa 0.69)
to deliver garments with the finest quality and durability