Darth Vader ANH/ESB Aluminum Belt Buckle
Available since:
24-Sep-15 15:34
Item category: Store/Star Wars/Darth Vader
More items from this category: 50
Item is Physical (requires shipping)
"Darth Vader ANH / ESB aluminum belt buckle"

Here is your chance to complete you Darth Vader ANH or your ESB belt project!!!


Water cut and CNC machined, all the parts of this buckle are made from aluminum!
Each layer has 1.5 mm height as the original buckle.
Layers:
1- Disk 1.5mm height with a 3 mm screw CNC machined from one piece aluminum.
2- Middle part, D shape, water cut from 1.5mm aluminum, once cut it was polished to remove
All imperfections from it and then handmade weared to achieve the same look on the movie.
3- Back plate, cut also from 1.5 mm aluminum, has 5 threaded holes, one for the disk attachment
and 4 more to attach the belt. Oven painted, sanding on the edges to reveal aluminum for weared look.
All the buckles are handmade detailed and weared to achieve the highest level of screen accuracy possible on your Vader suit!
All 3 layers are fixed as one with the 3mm screw of the disk!
If you look in the photos you will discover that the front disk has machined a screw, and in the black back plate is a thread,
this way all the 3 parts are hold together as one, also some double face tape is added between the back and D shape parts, becoming a very strong buckle for trooping!
This is not a cheap piece of plastic or resin that could break.
Comes with screws and washers to connect it to your belt, this way the buckle will be fixed to the belt better than any other way!
You can also use velcro or glue.
You can also find ESB, ROTJ and ROTS version or in our

!
Easy to install and very secure for trooping!!
BELT NOT INCLUDED IN THIS LISTING
Check out my

!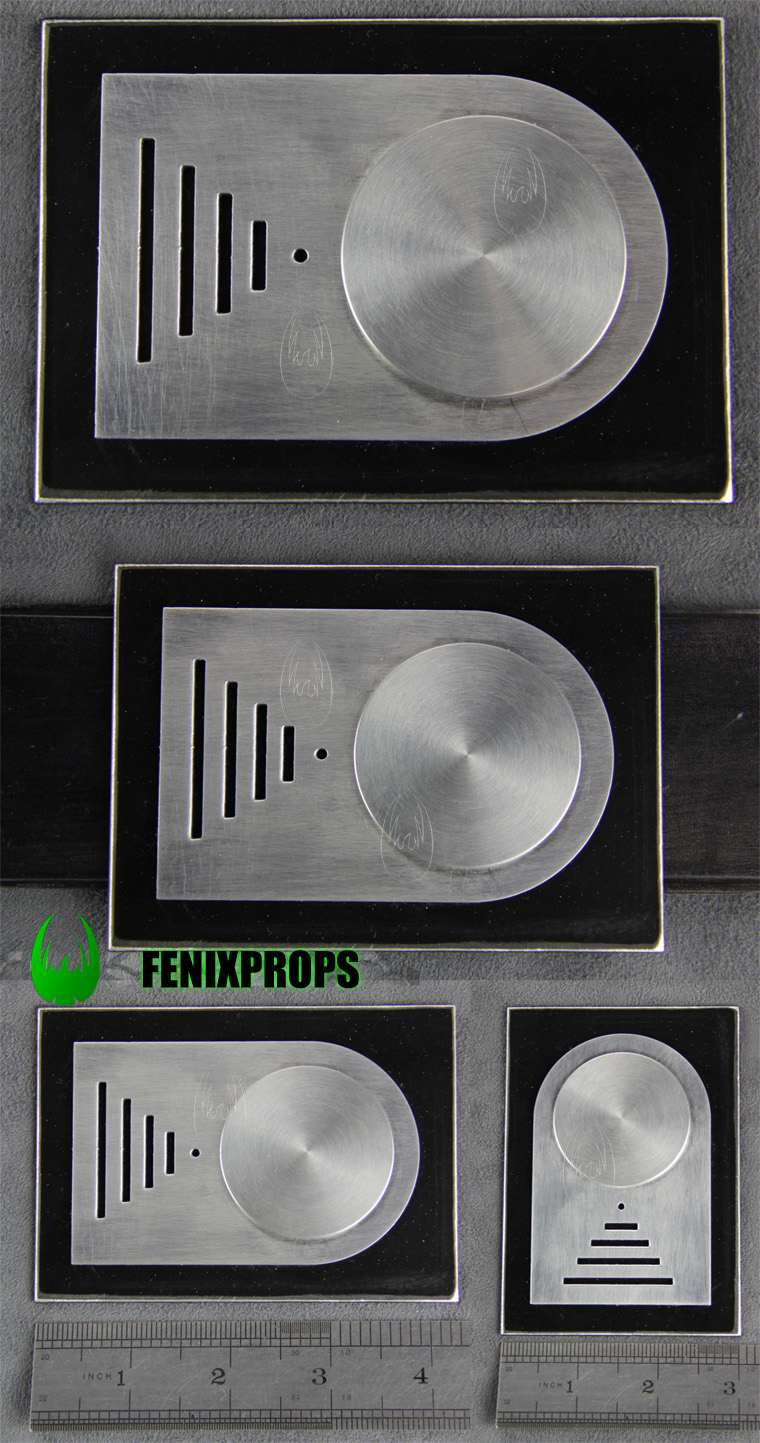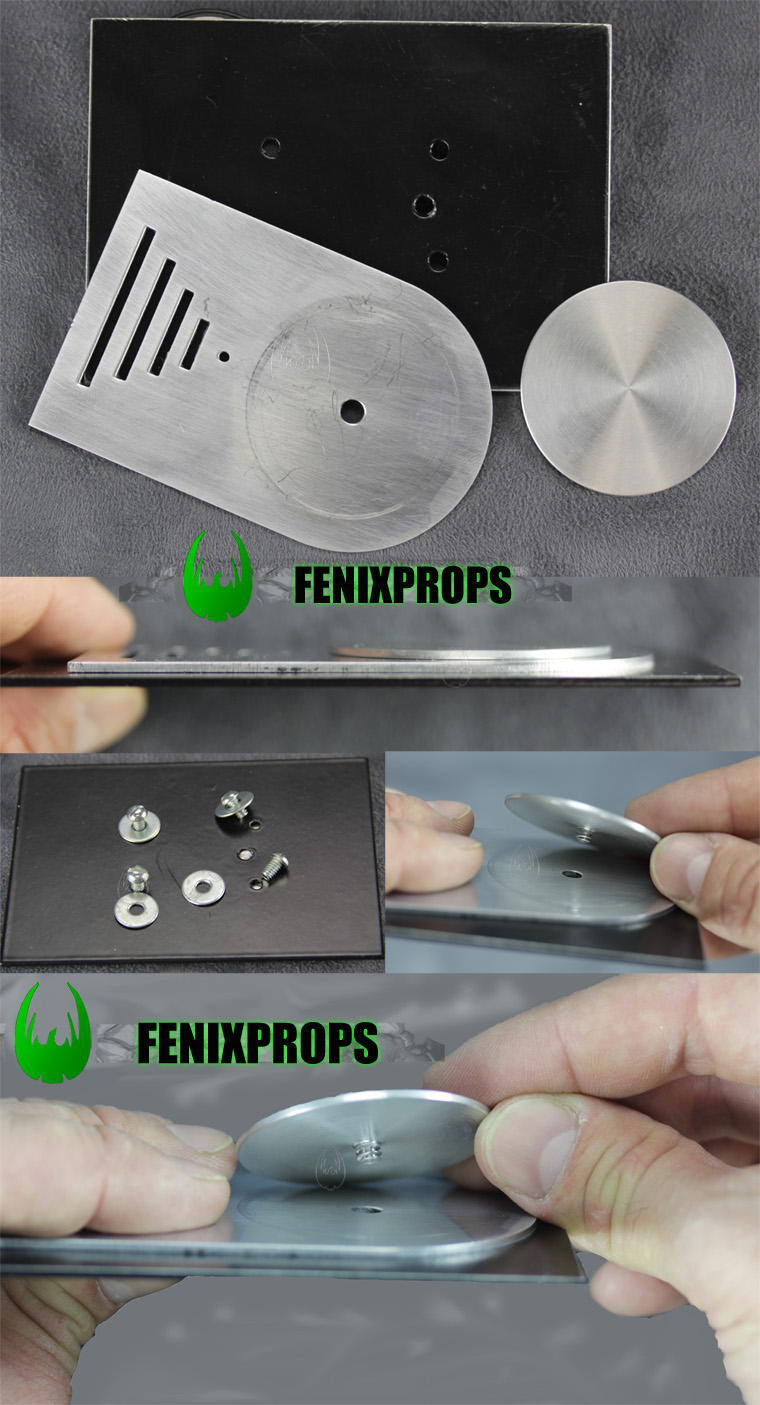 If you have any questions, feel free to mail me.
There is no FAQ for this item
My review about this item
Please register to post a review